Welcome to Pacific Eagle Enterprise Co., Ltd.
At PACIFIC EAGLE we are committed to consistently providing our customers with the highest quality in breathable hunting waders, sheet neoprene, fishing/hunting waders, wetsuits, hunting chest waders, and related products!
Company Profile
PACIFIC EAGLE Enterprise Co., Ltd, a specialized OEM company, was re-established from Huah Cheng Factory in 1991. We have engaged in manufacturing of neoprene, hunting and fishing field products for over 25 years.
At Pacific Eagle, to provide our customers with highest quality products is always our top priority. To ensure all the products being in good quality and in best condition, each of our operational facilities is staffed with well-experienced personnel. On the other hand, we are dedicated to developing new patent to keep pace with technology trend. Customers can count on us for not only bulk production but also new style development.
Nowadays, PACIFIC EAGLE has established 3 branches to reach different customers' requirement.
Worldwide Locations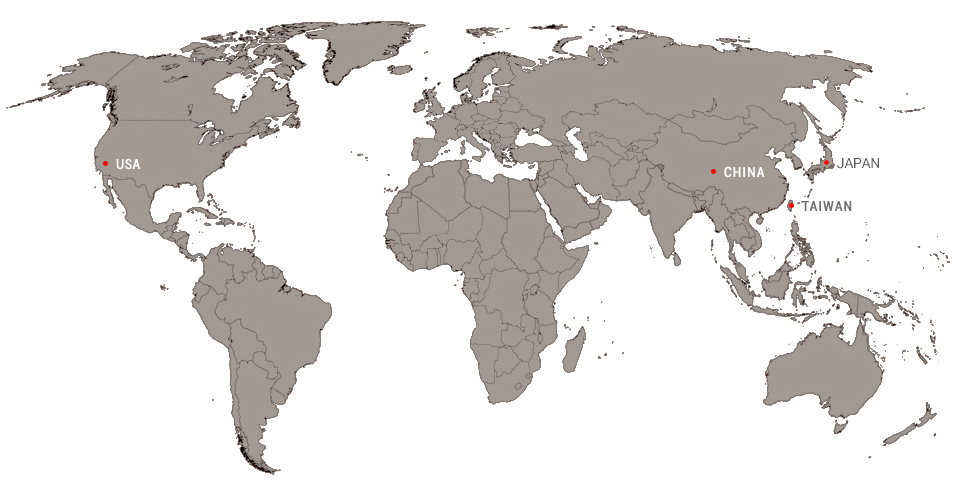 Company History
Pacific Eagle, a specialized O.E.M. manufacturer, was established in 1991 with more than 25 years' experience in neoprene fields.
1949

Huah Cheng

Original production for soap & detergents.

1984

Changed production to neoprene, waders & wetsuits.

1991

PACIFIC EAGLE

Reformed from Huah Cheng factory.

1992

Set up USA branch-PECA Corp.

2002

Set up China factory-Hangzhou CHUAN YI Rubber & Plastic Co., Ltd.

2012

Set up new facility in Shengagn Dist.

2016

Set up new facility in Fenyuan Dist., Taichung.

2020

Set up new Fengyuan Branch – PE Global CO., LTD. to expand the production line of breathable wader. Move the breathable wader production from Hangzhou back to Taiwan.
Our advantage
Competitive price
High Quality Products
New Technology Patents
On-time Delivery
Professional Quality Control Team
Warranty & After Service